Contact Details
The Audience Club is a independent company with one full time and two part time staff. Our names to contact for help with bookings are Angela, Jacqui and Colin. It is a discreet service and we do not reveal the shows to non members. Discretion is our policy and Key worker groups make up the core of our Membership.
The idea for The Audience Club came when Angela worked in LA paying film extras to be professional "seat-fillers" for the Oscar Ceremonies during the televised programme. The company started in 2007 and members are keen to explore new venues and enjoy performances in their opening week in many different forms all over the metropolis.
Office Hours:
Mon-Fri 9:30 to 5:00 and Sat 9:30-12:00
Emailing us is the best and fastest way to get through with booking requests and cancellations.
eMail
Please click here to send an email to us
Producers and Venue Managers
Our Service is free and it will be our pleasure to list any show for you.
Please email us your press release and image (minimum 500x500 pixel jpeg or gif) and tell us how we can help you.
Company Director
Angela Hyde-Courtney
Address
The Audience Club Limited
104 Albany Road,
London,
SE5 0DA
Telephone (office hours only)
020 7708 5770
Members Login
If your membership has expired you can renew by logging in and following the instructions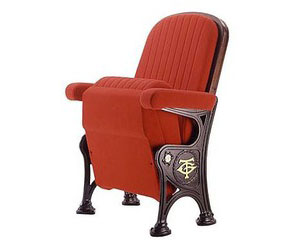 Not a Member?
Join our exciting Club's waitlist– Read about the Benefits and How it Works then register your interest.